Saba is one of the most unique and beautiful places on earth to own a home. This five square mile tropical forest soars 5000 feet from the sea floor of which 3000 feet are visible. Saba is unspoiled and not littered with inappropriate alterations to the natural order. The island is visually stunning and possesses the most extraordinary scenery that flows from every vantage point.
You are awed by everything that reaches your eyes…whether the wide expanse of sea that flows forever, the jewel like foliage and flowers that climb up the mountainsides or the charming Saban cottages and buildings. Twice named by Travel & Leisure as Best Caribbean Island, Saba is a welcoming and friendly paradise for people who desire peace, tranquility and beauty.
Life here is filled with Old World Caribbean charm combining a relaxed lifestyle, friendly people and a safe environment. The island is virtually crime-free, very clean and orderly. The art of living here is a true privilege. It is comfortable, yet exotic. After all, you are living in the Caribbean. The English speaking Saban community is descended from lineages that date back to the 1600s. They count generations in centuries not decades. Yet the locals enjoy sharing their island with visitors and expats alike. This is not a closed community, but an inviting one for individuals and families who embrace nature, architectural charm, cleanliness and a laid-back way of life.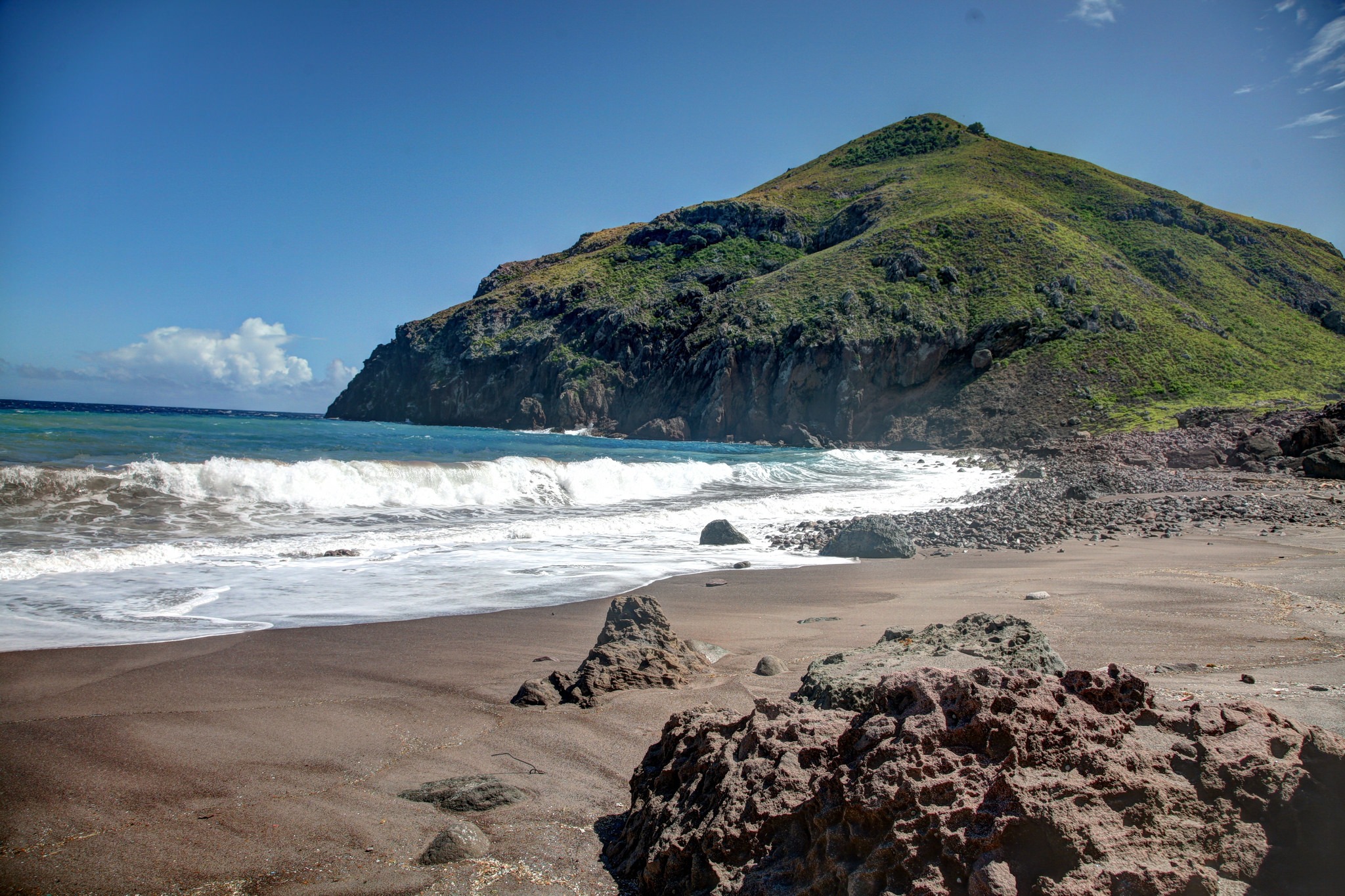 Saba is low key, but never boring. It is true paradise for nature lovers. The old Saban stone "roads" are now hiking trails that offer the opportunity to explore Saba's natural beauty and enjoy stunning views that flow endlessly to the earth's edge. Saba is an amazing place to dive and is rated one of the world's top diving spots.The breathtaking undersea beauty complements the beauty above sea level. Saba is also a wonderful spot for people who seek artistic beauty and inspiration. The island is home to artists, writers, designers and creative souls who enjoy every beautiful day on island and love retreating into nature.
Saba's natural beauty is enhanced by the island's unique architecture. Most houses and cottages are inspired variations of Saban vernacular… white wash or stone exteriors, red zinc roofs, charming Caribbean gingerbread trim and colorful shutters. Many of the homes have been in local families for generations. Others are modern interpretations or eco designs. Lush gardens, large and small, fill every outdoor space.
Your investment here is well protected. Local respect for this remarkable environment is unsurpassed. The recently elected Executive Island Council is young and energized. Their mission is to add vitality to the island's future while maintaining Saba's best interest through thoughtful conservation, strict architectural codes, sustainable energy applications and a secure relationship with the Dutch Government.
Saba is a magical, charming and inviting place to get away from the stress, chaos and worries of the world. You can "drop out" without disconnecting from people, nature and life. It's just at a completely different pace.